Make sure your device is connected to the internet then turn on the DA2 and Connect it to Trimble Mobile Manager.

When a link has been established, it will automatically check the firmware. If an update is required a new button will appear on the main page and the position source screen explaining a "Software Update Is Available".

To download the update, press the "Learn More" button, and a new window will appear.

By selecting the "Download And Install Now" button it will start the update process if you wish to update later press the "Remind Me Later" button. (Note: A firmware update can take 5-15 minutes to complete and will be unable to use the receiver during this process).

The DA2 will now start to update and will give a progress update for each task. (Note The DA2 light will turn a solid Green when the update processing is under way and When completed a Green tick will appear next to each task.)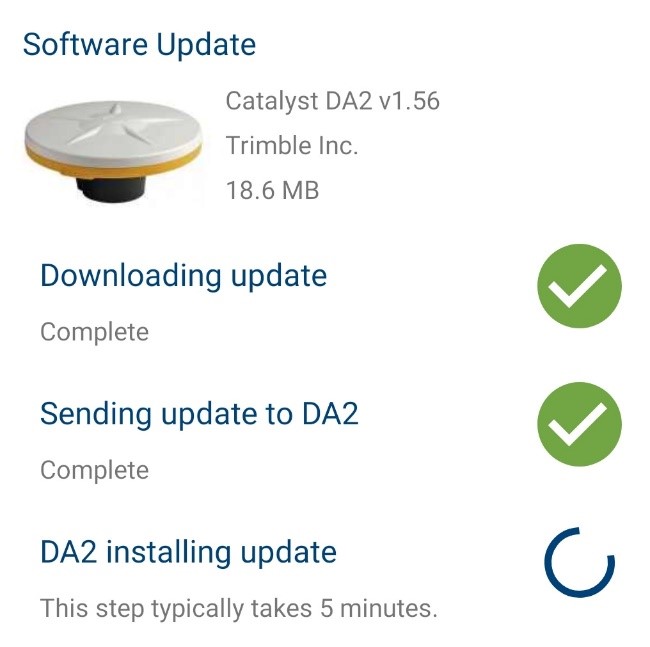 Once finished press "Done", The receiver will automatically restart during this update process, but some updates may require you to restart the Trimble Mobile Manager application and DA2 manually to reconnect the receiver.