TerraFlex
If your forms have not synced between the Trimble Connect map workspace and TerraFlex, please try pressing the Sync button in the TerraFlex main menu. Full sync

has been achieved when a green "complete" heading appears.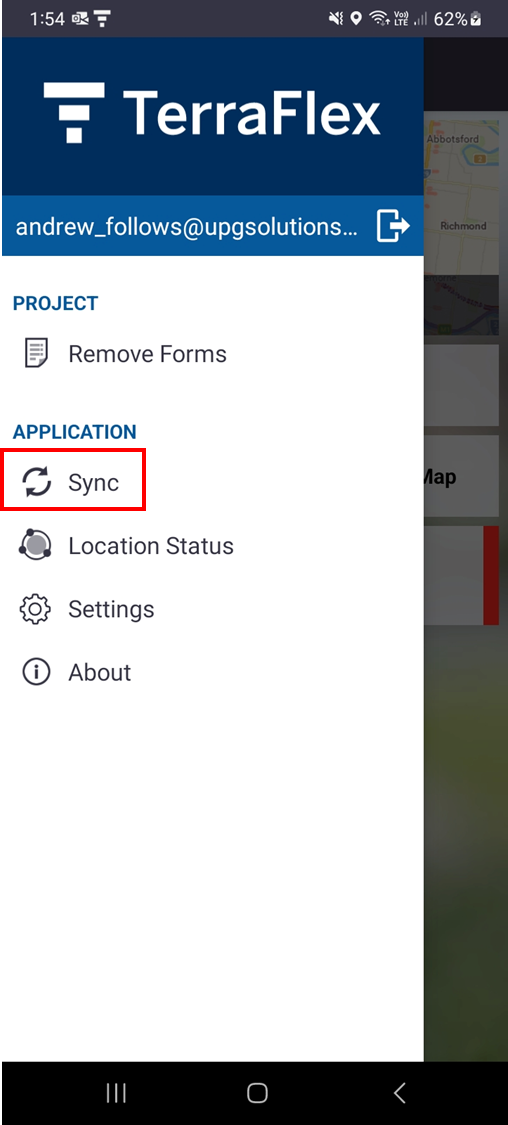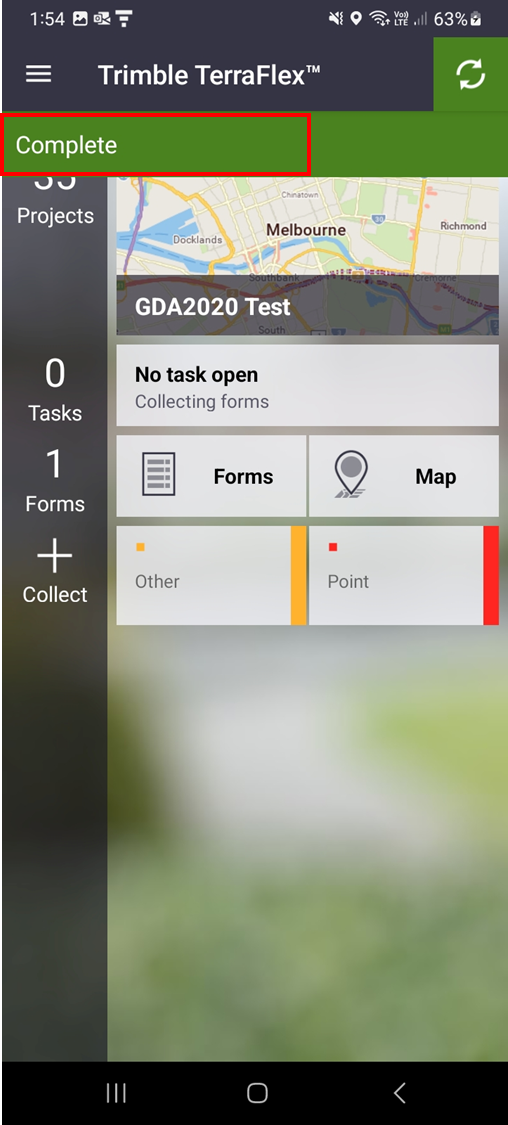 Forms which contain a large amount of data (photos, barcodes, etc.) may take time to sync depending on the speed of the network connection. If the sync wheel is still spinning in TerraFlex, it means that the sync process is still ongoing.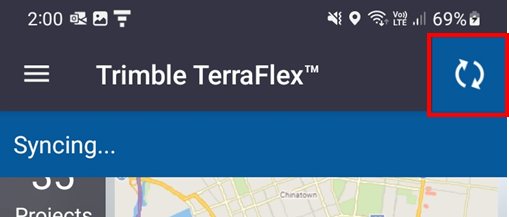 In addition, slow sync time can be be caused by a weak mobile internet connection which can be resolved by connecting to a WiFi network.
Forms collected in TerraFlex on one device, will not sync to another device with TerraFlex. Sync can only happen between TerraFlex and the Trimble Connect map workspace.