Connecting to a Trimble GNSS receiver
1. Go to the Settings menu in TerraFlex.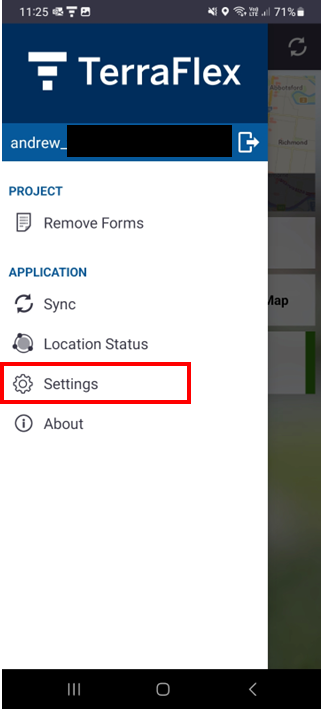 2. Click on Location Service.
3. Ensure that your Bluetooth receiver is turned on and in pairing mode.
4. The device name and serial number should appear in the list. Click on the listed receiver to pair with TerraFlex and when complete it will say "connected".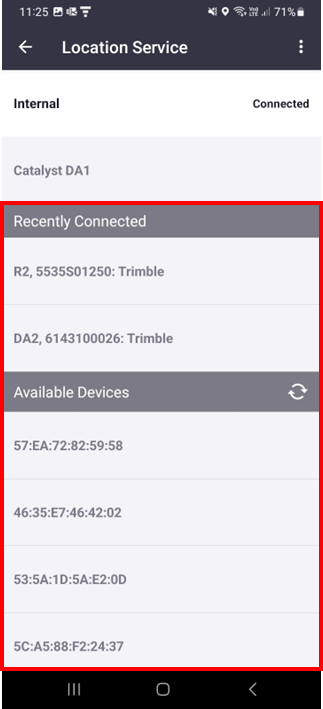 5. If the receiver is not listed, tap the spinning wheel icon to rescan.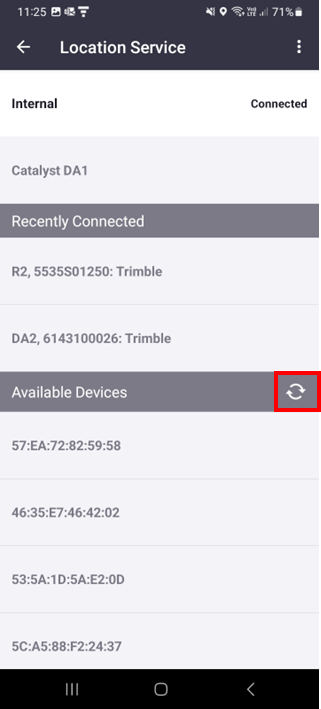 6. To clear recently connected list, click on the 3 dot-menu at the top right of the screen and select Clear Recent List.