Trimble License Manager
The expiry date of a subscription is shown on the right side of the Licenses page.
Licenses cannot be bought or renewed in Trimble License Manager. You will need to either purchase a subscription through the UPG Solutions website or contact your sales representative for a new invoice.
UPG Solutions Website

Navigate to Our Products > Buy Online and select the product that has expired.

On the product page there will be a Buy Now button.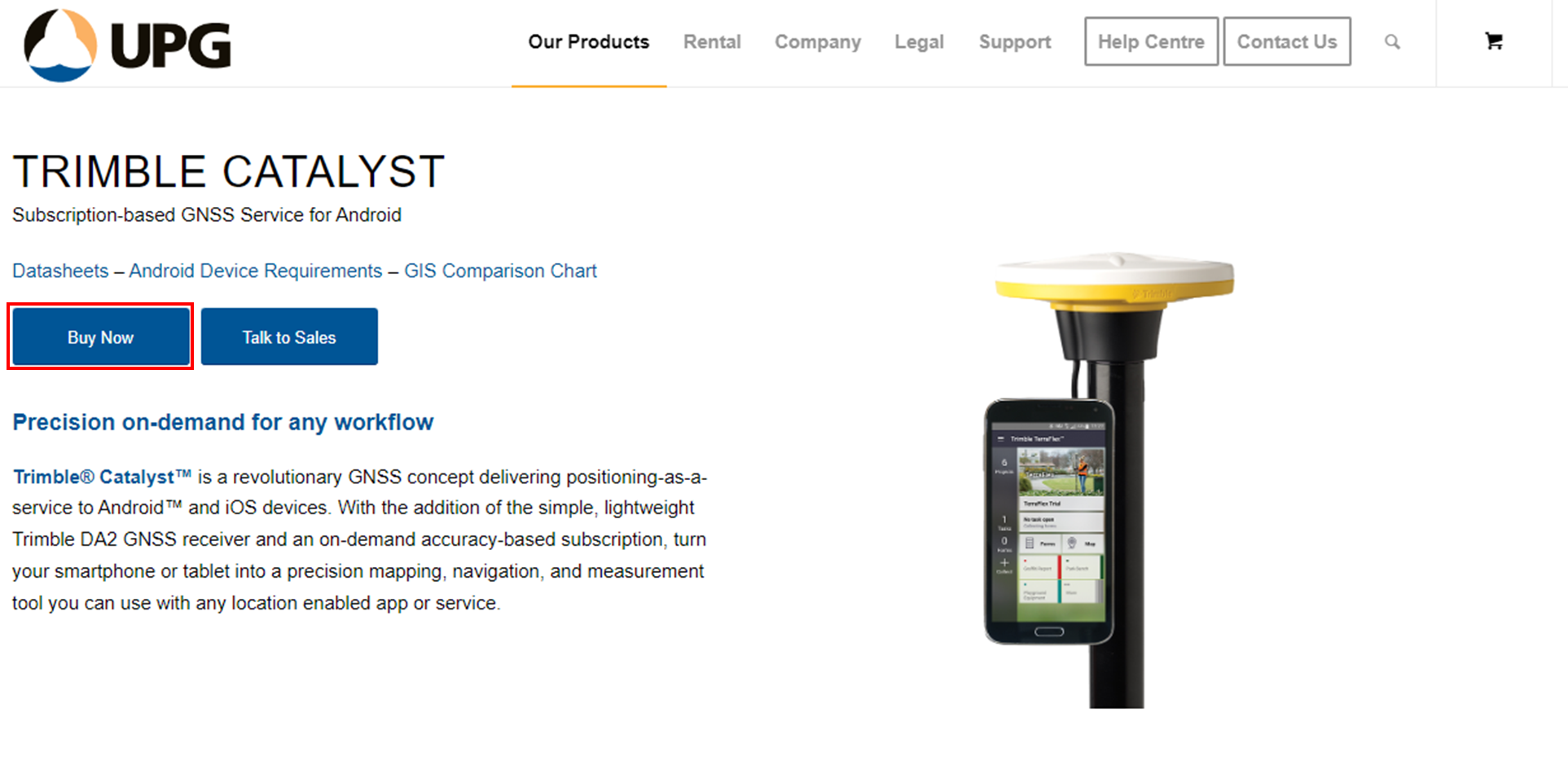 Clicking on the Buy Now button will take you to a page where you can purchase the subscription.