Trimble VRS Now is a state-of-the-art GNSS correction service, delivering unparalleled precision for real-time positioning in various industries.
Configuring and Starting a Trimble VRS Now Survey:
Create a new job.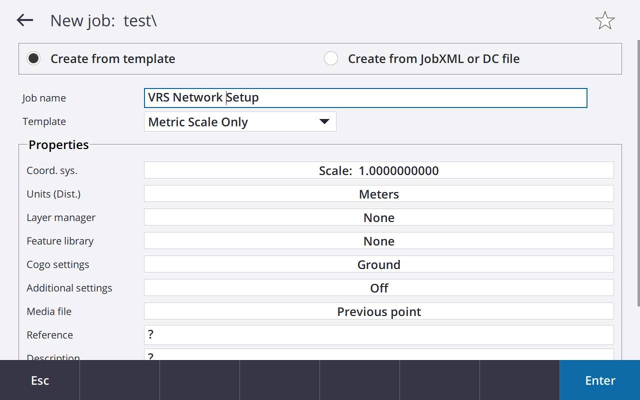 Select Scale: 1.000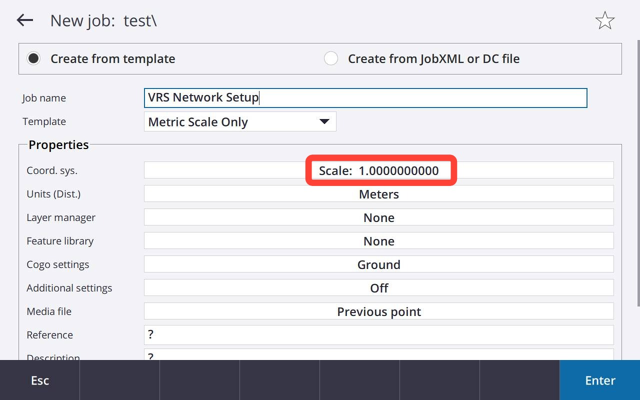 Select from library GDA2020 coordinate system.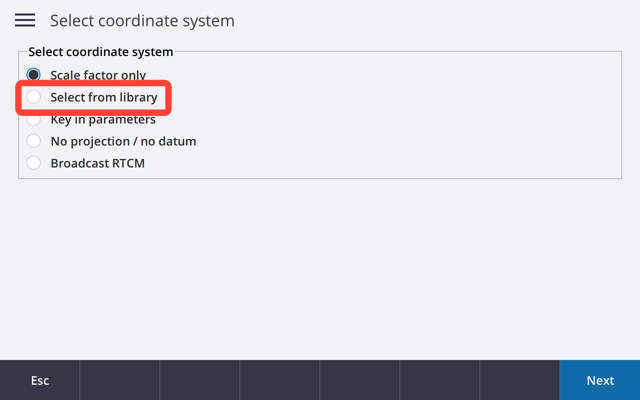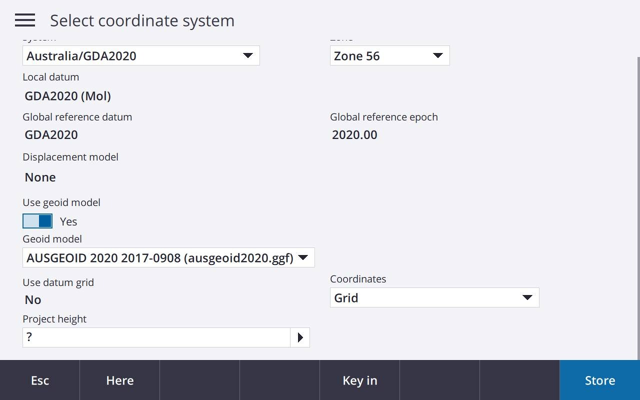 Select "Store"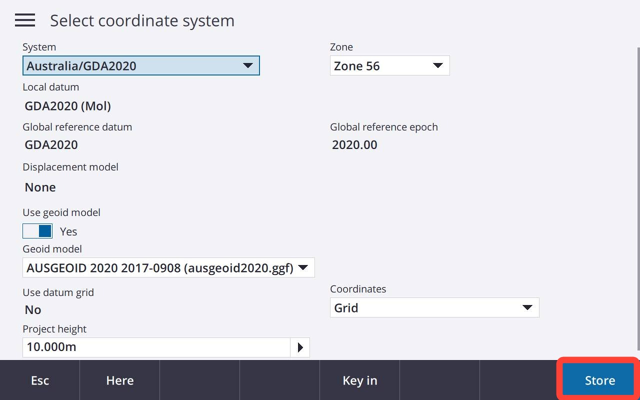 Select "Accept" once the job properties have been defined or changed.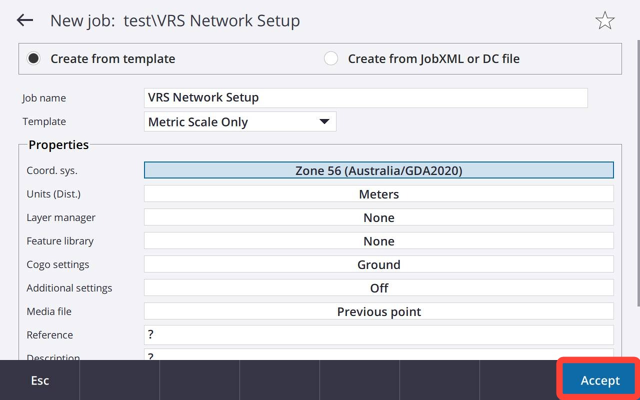 Tap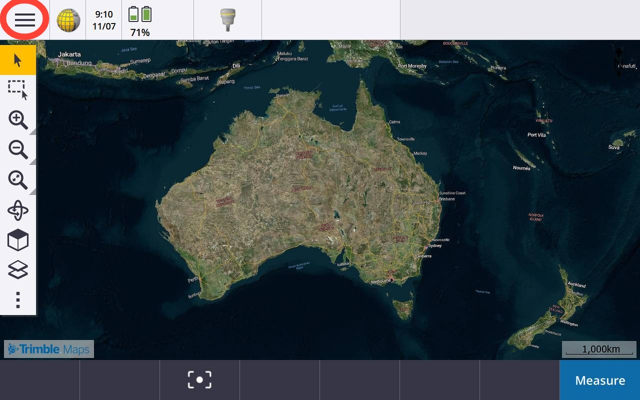 Select "Settings"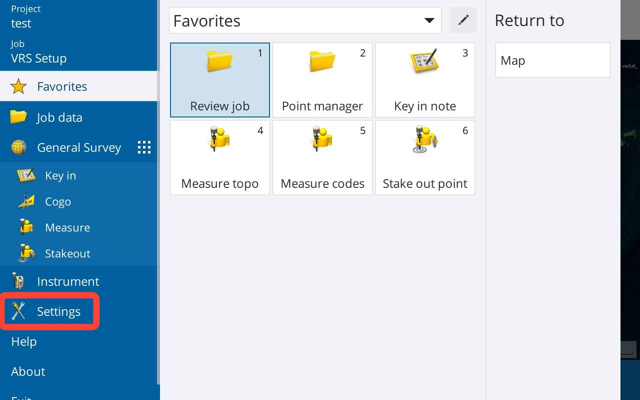 Select "Survey Styles"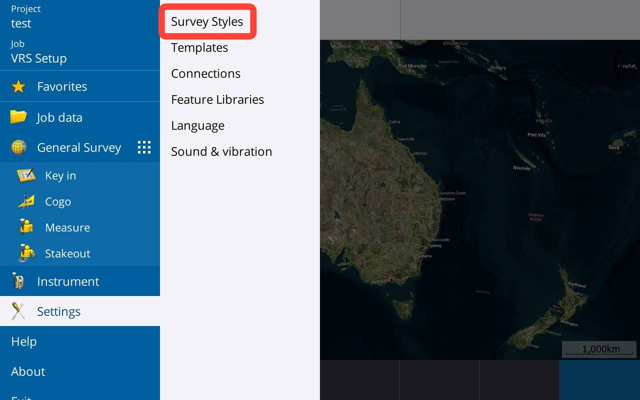 A new survey style will need to be created.
Select "New"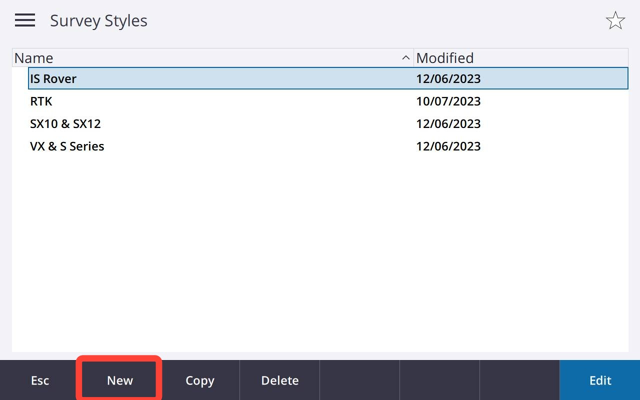 Enter in a style name and select GNSS as the Style Type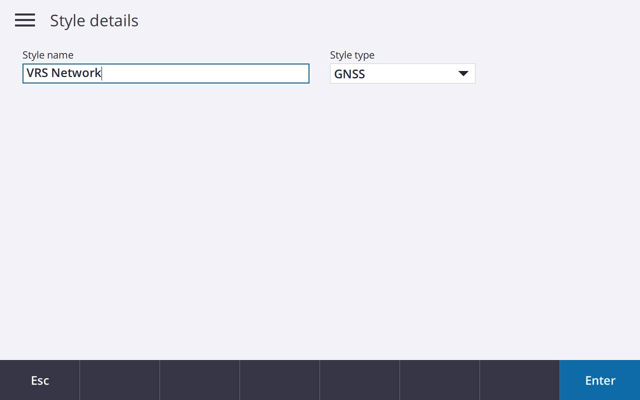 Select "Accept"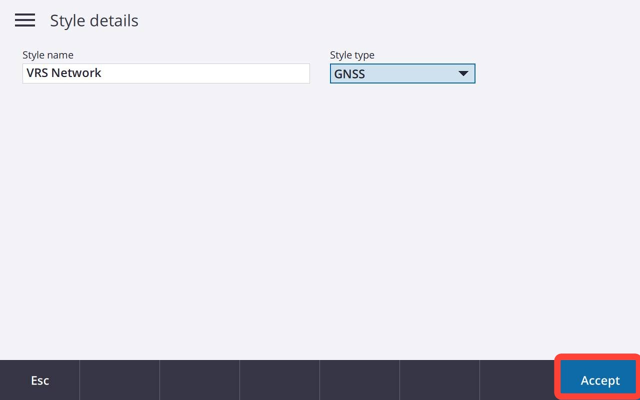 Select Rover options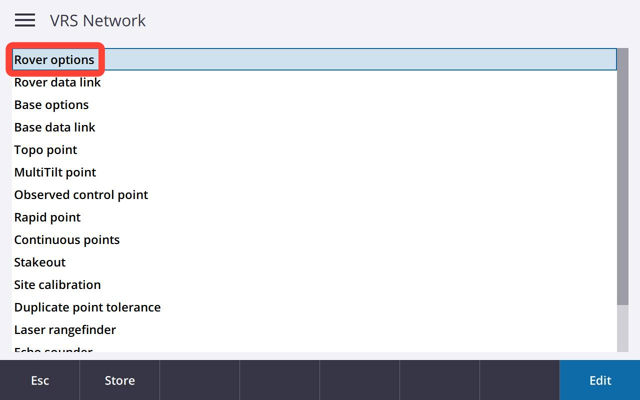 Select the drop down of Broadcast format and select VRS (CMR)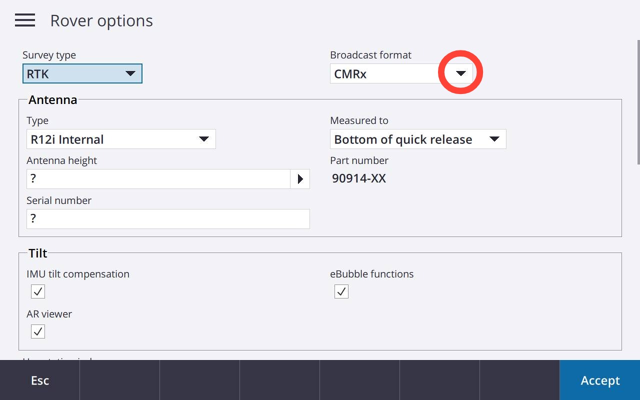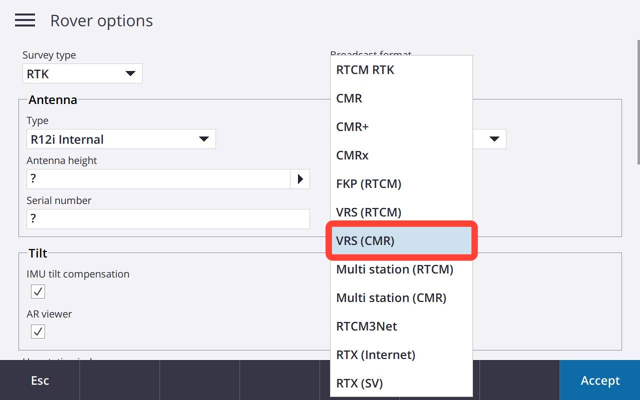 Scroll through the page and define or change any settings.
Select "Accept"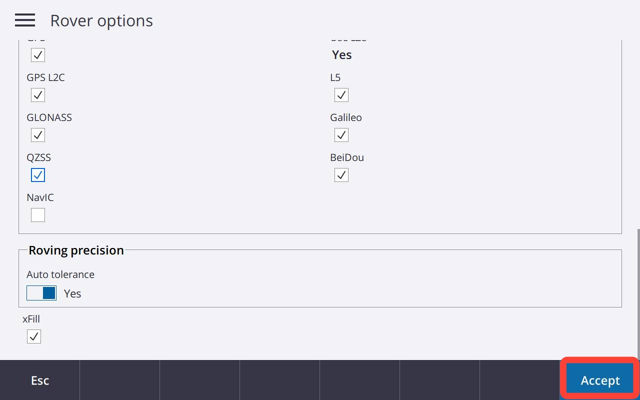 Select "Rover data link"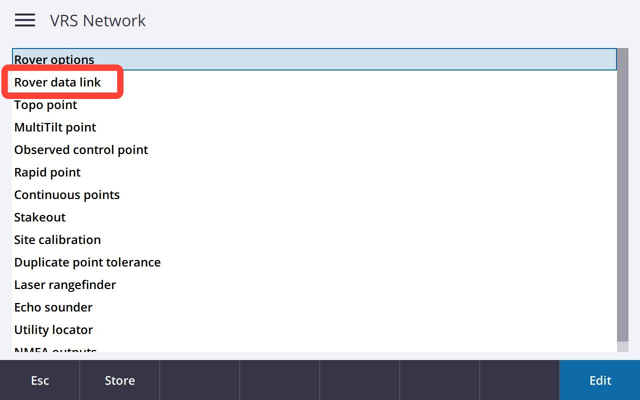 Change Type from "Radio" to "Internet Connection"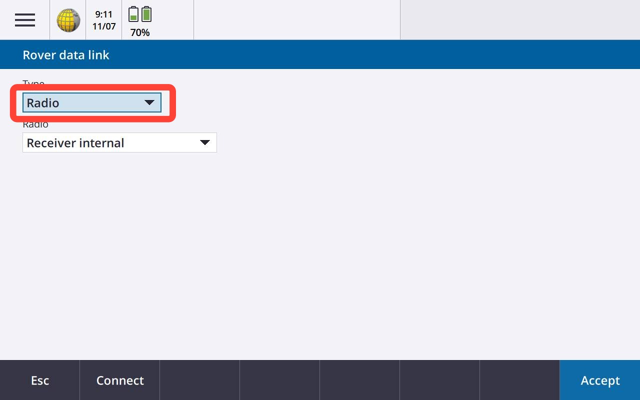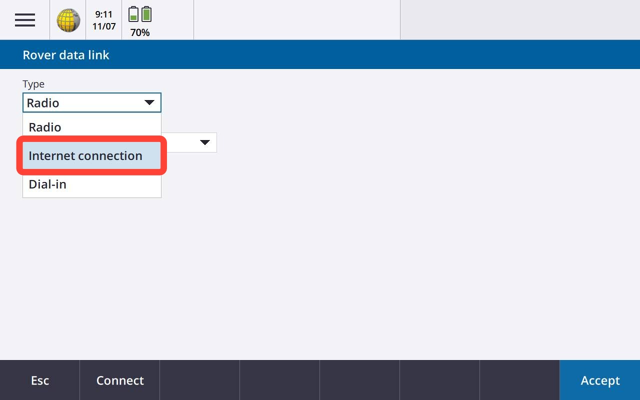 A new GNSS Contact needs to be created.
Select "New"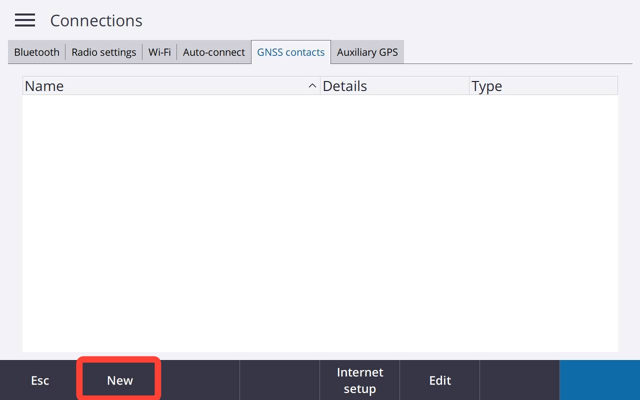 Enter in a GNSS Network Name
Select "Controller Internet" as Network Connection
NOTE: This procedure will show the process to connect to the VRS Network with a SIM in the controller
Select "Corrections"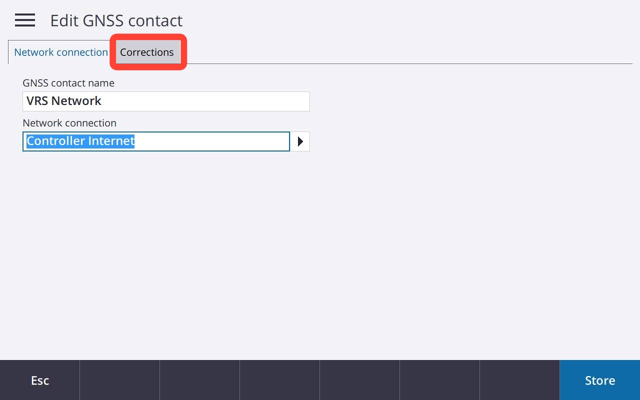 Follow the settings below:
Use RTX (Internet): No
Use NTRIP: Yes
Use NTRIP v1.0
Use proxy server: No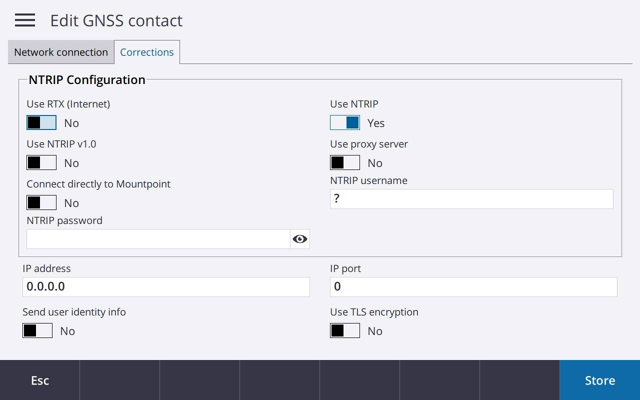 To connect to a mountpoint on starting a survey without being prompted for the mountpoint name, set the Connect directly to Mountpoint switch to Yes and then enter the Mountpoint name.
e.g. 20_TVN_CMR_X
Enter the VRS Username and Password
IP Address: www.vrsnow.com.au
Port: 2101
Tape "Enter"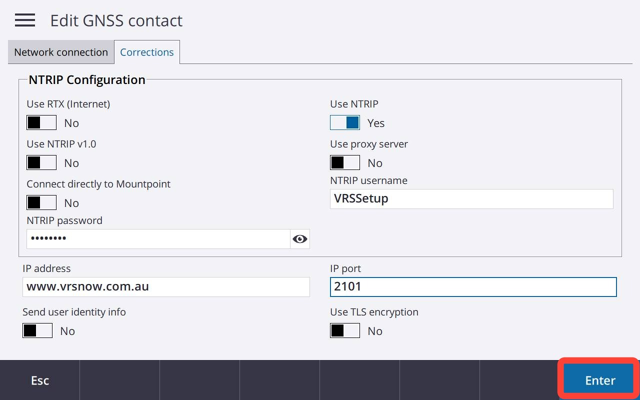 Tap Store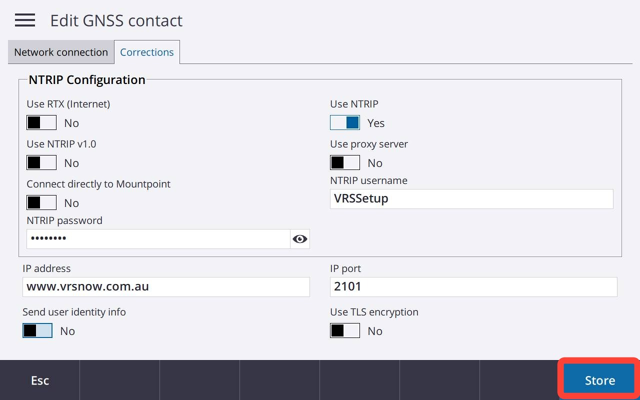 The new GNSS Contact will apear in the lsit.
Tap Accept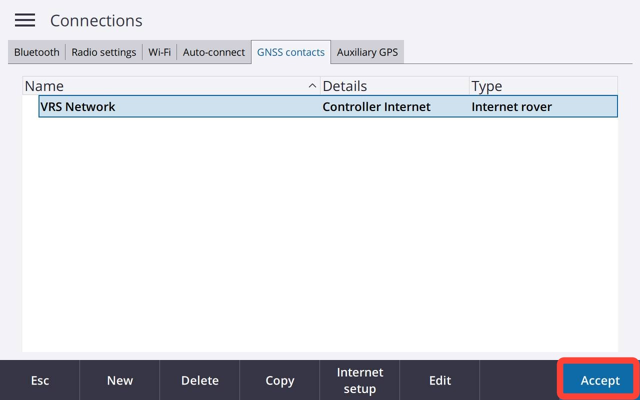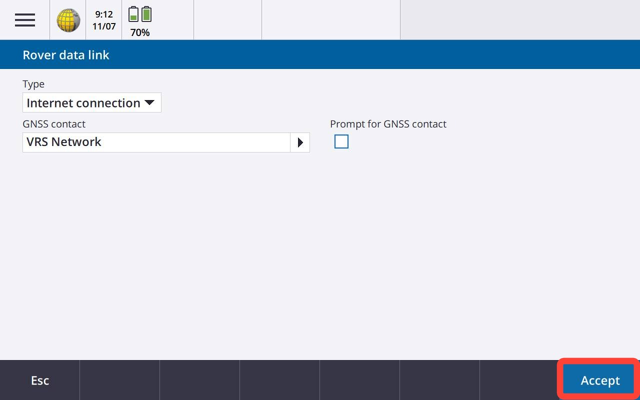 Tap Store and this Survey Style will be saved.
MORE INFORMATION
For additional information or assistance, contact 1800 800 874 or email support@upgsolutions.com