- Trimble Installation Manager is the program used to update the firmware on your GNSS receivers. TIM Download Page

- Before you start. The following items are required:
Trimble Installation Manager
USB Office Data and Power Y-Cable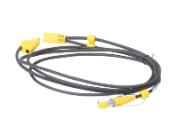 - Power source. Either the GNSS battery (fully charged) or the Power Supply from a 2-Bay Charger. Connect the circle 7-Pin Lemo port of the cable to the yellow USB port of your GNSS receiver. Making Sure the red dots line up.
- Insert the battery into your receiver. If you are using the power supply, connect it into the Y-Cable. Connect the USB port into a device that has TIM, either a Windows Data Collector or Windows Computer.
- Turn on the GNSS receiver.
- Run Trimble Installation Manager. The following Screen will appear: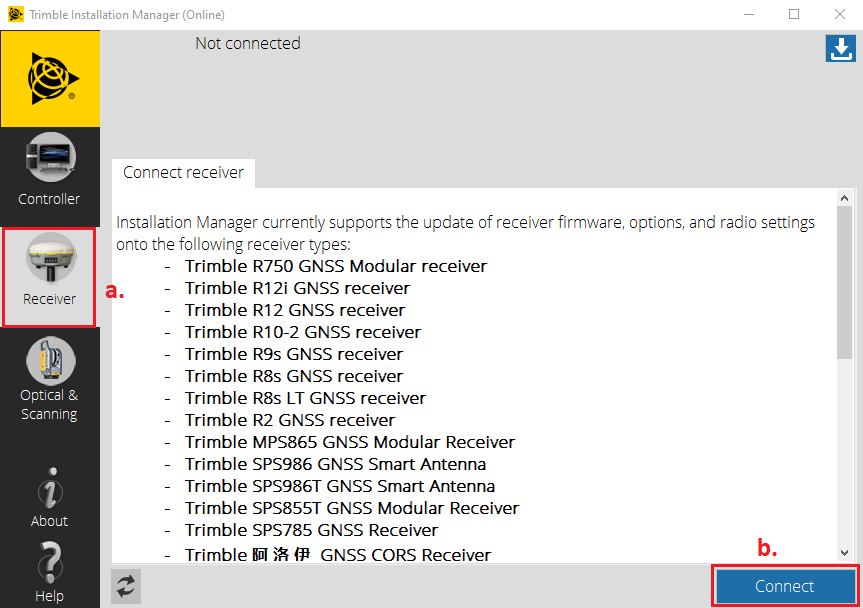 - Press Receiver from the hardware column (a)
- Press Connect (b)
- The screen below will appear. Select via the drop-down arrow (a) the one which says "Trimble USB" (b) then press OK (c)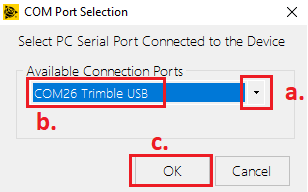 - You will be greeted by the following screen: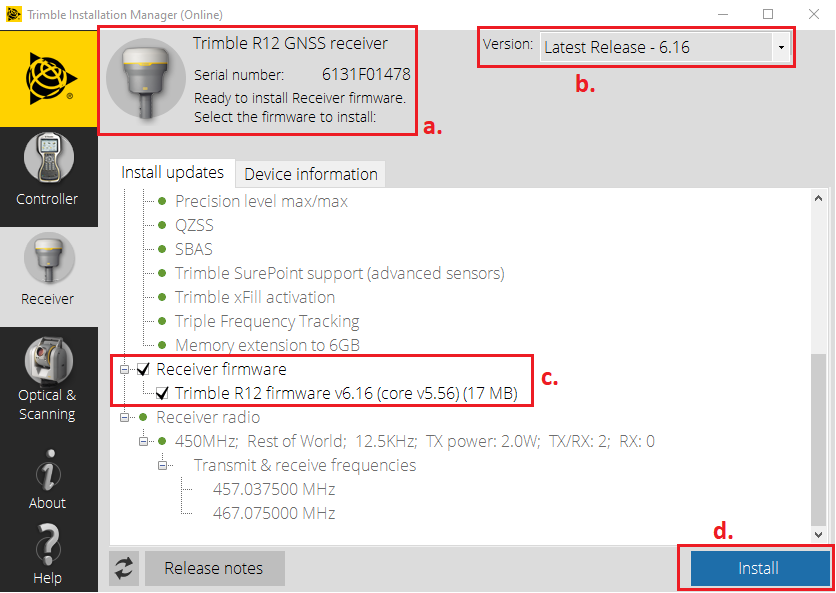 - Receiver type and serial number. (a)
- Under version (b) make sure "Latest Release" is selected.
- Scroll down until you see "Receiver Firmware" (c) and make sure that is checked.
- A dialog box will appear. Press "Yes".
- Once the update is completed press "Finish".
- Use the steel cable to disconnect the Y-Cable from the GNSS receiver.
Note: If the update fails please call 1800 800 874 or email support@upgsolutions.com