Any SX12 with firmware version S2.8.4 or subsequent later releases used in conjunction with Trimble Access 2023.00 or later releases will require a password. Convention used for password is SX12_serial number ie if serial number is 30712345 then password will be SX12_30712345
If password is unknown, please press the power button five times in rapid succession while the unit is ON to reset the password. This should be done in less than 0.7seconds otherwise the unit will toggle between WiFi and Long Range Radio mode. Another method could be to use the black hirose-USB cable to plug into the bottom COM port of the SX12 and bottom USB port of a TSC7 to connect.
Once connected via WiFi or USB connection Access will ask for a password.
When connected via USB connection settings on instrument will look like below, where neither LRR or WiFi is connected.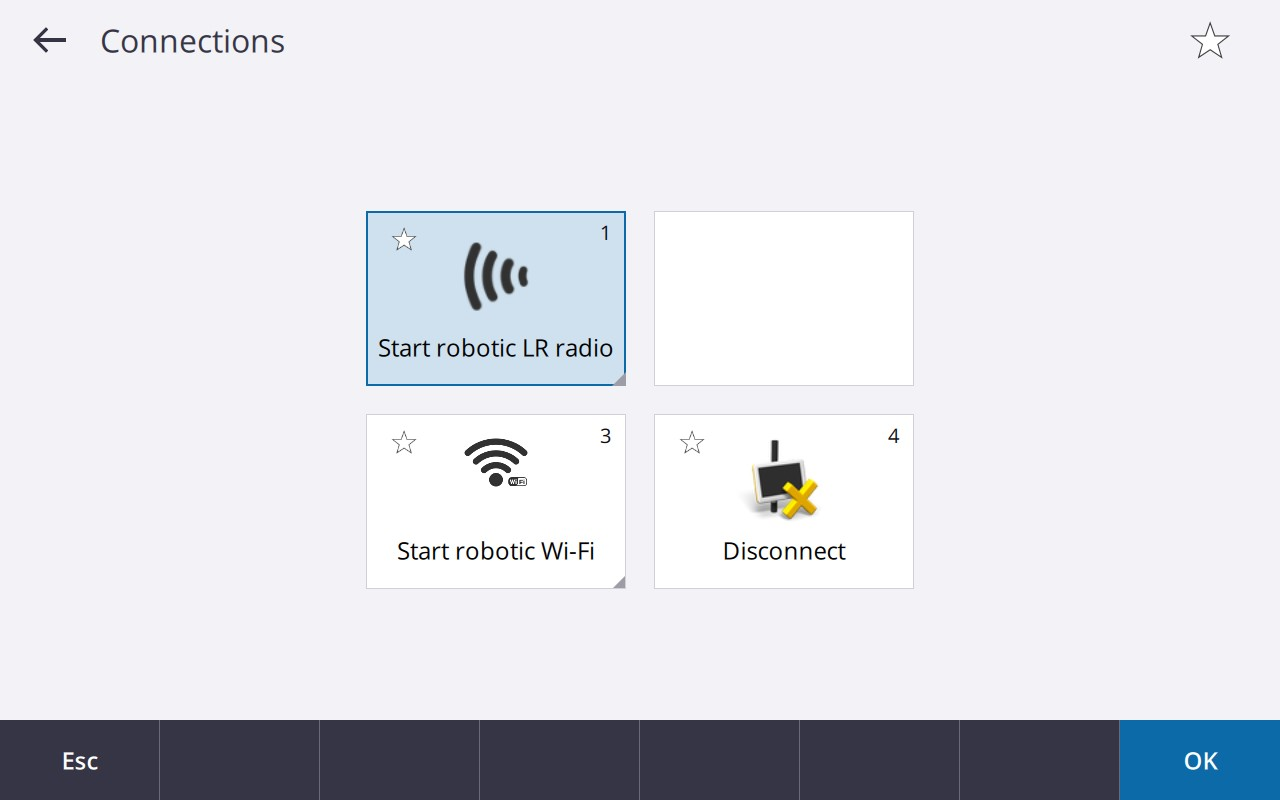 As opposed to below where WiFi is connected.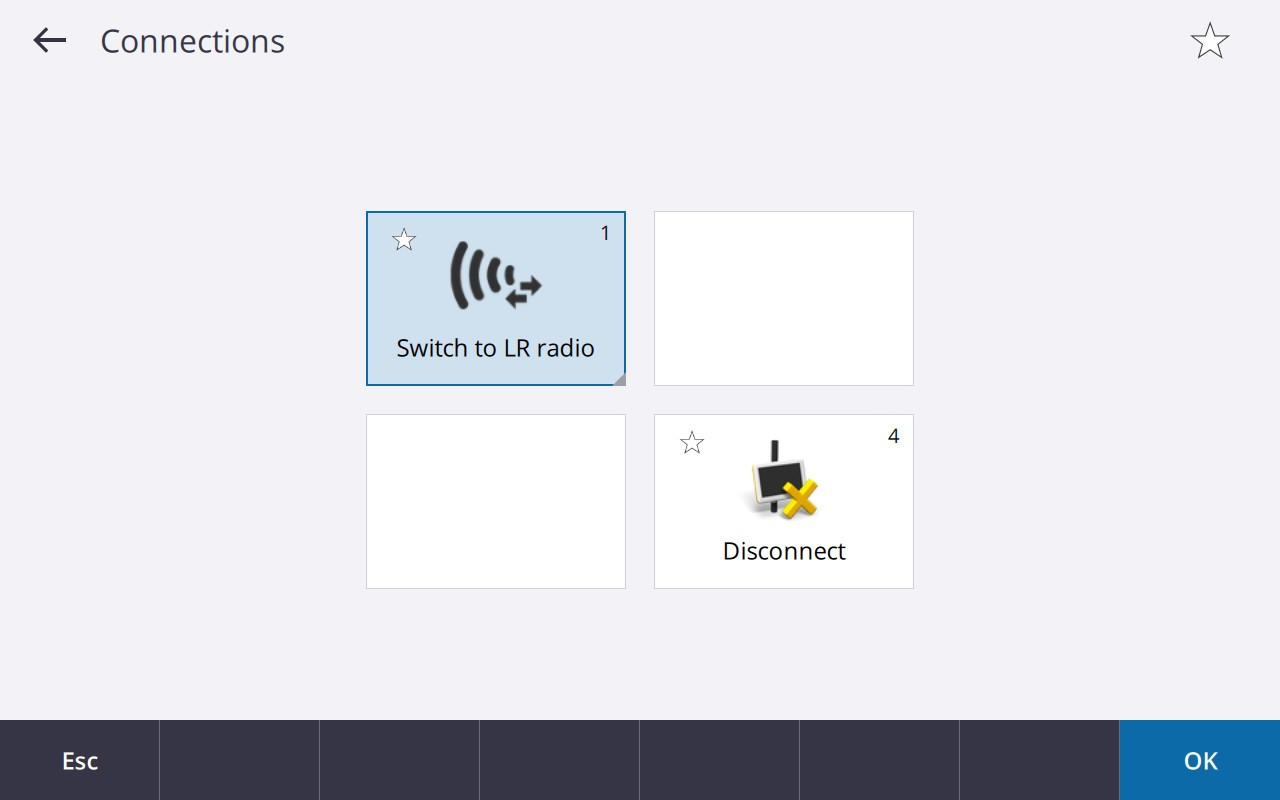 When scanning for WiFi and connecting for the first time, it can be noted that there is no 'Forget password' tab on the bottom of the screen.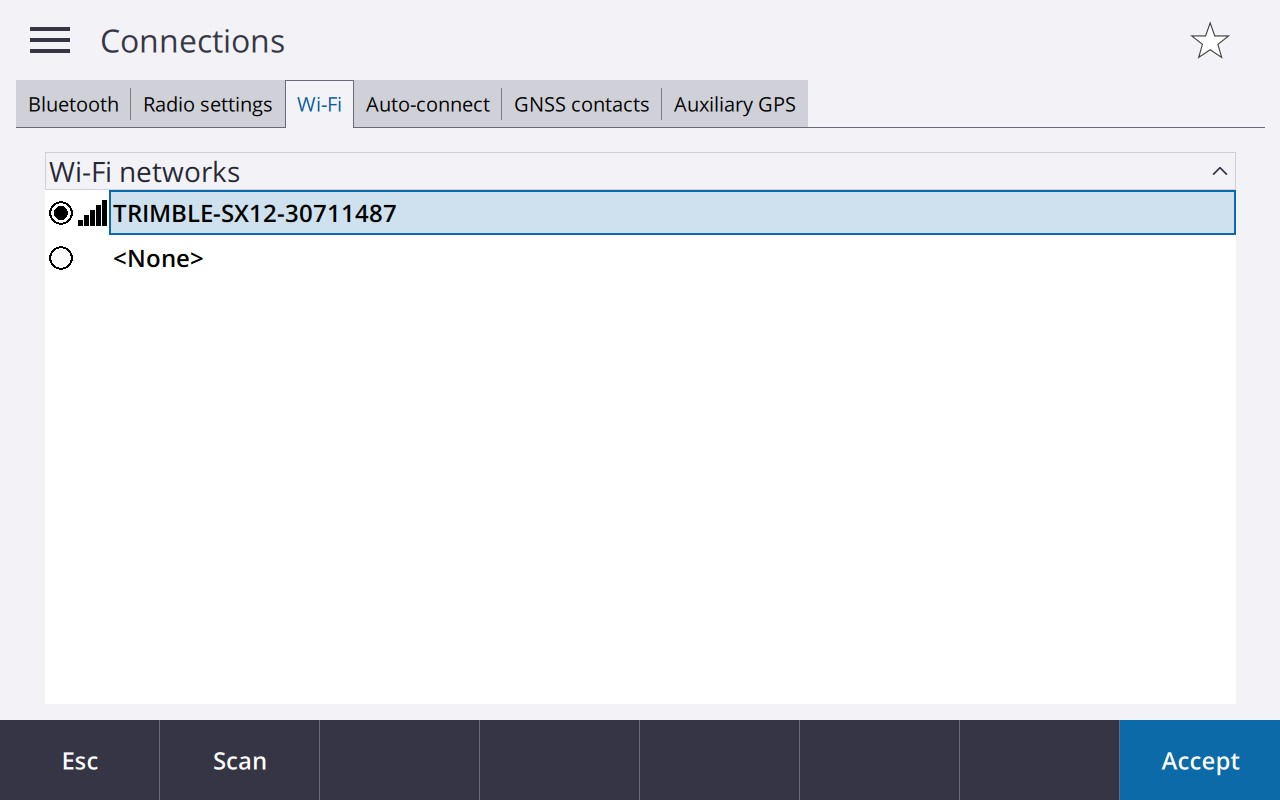 If there is a pre-existing password then the screen should look like below.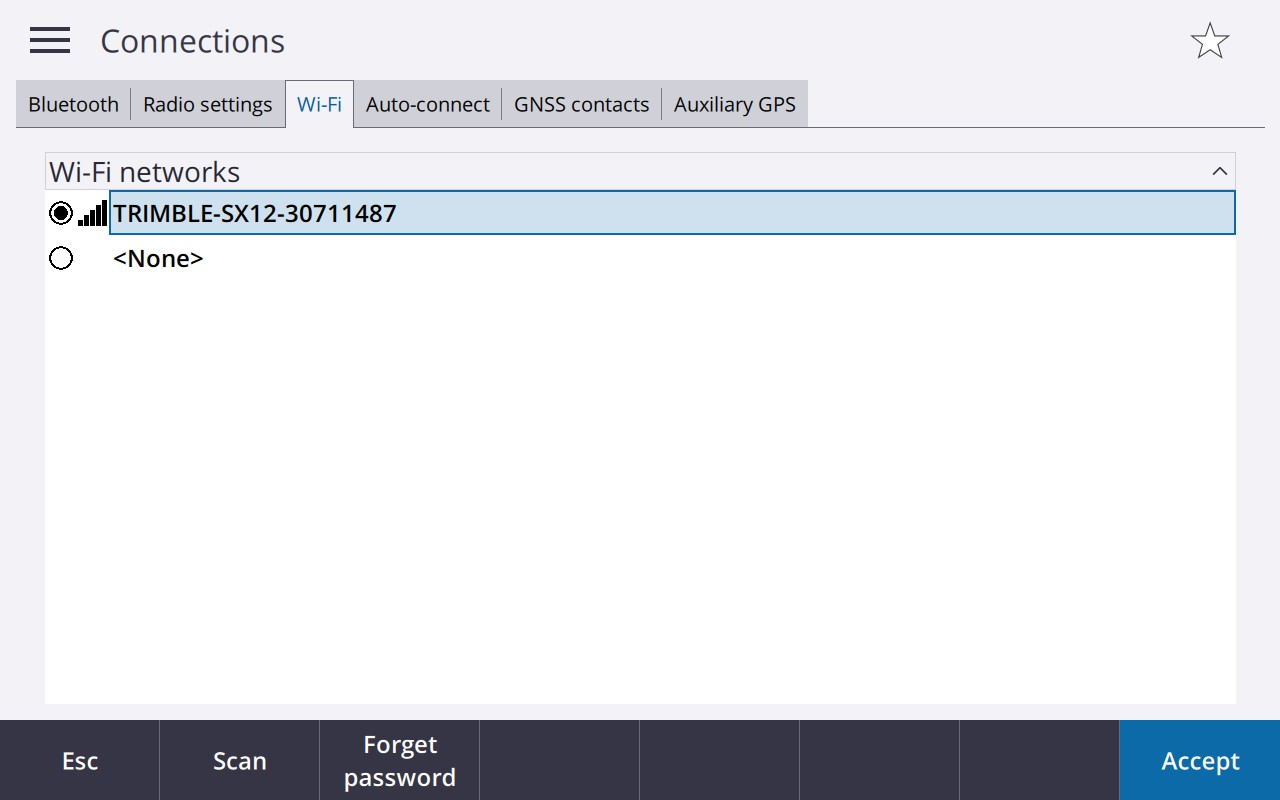 For controller and SX12 units being paired for the first time please follow the convention below of SX12_serial number.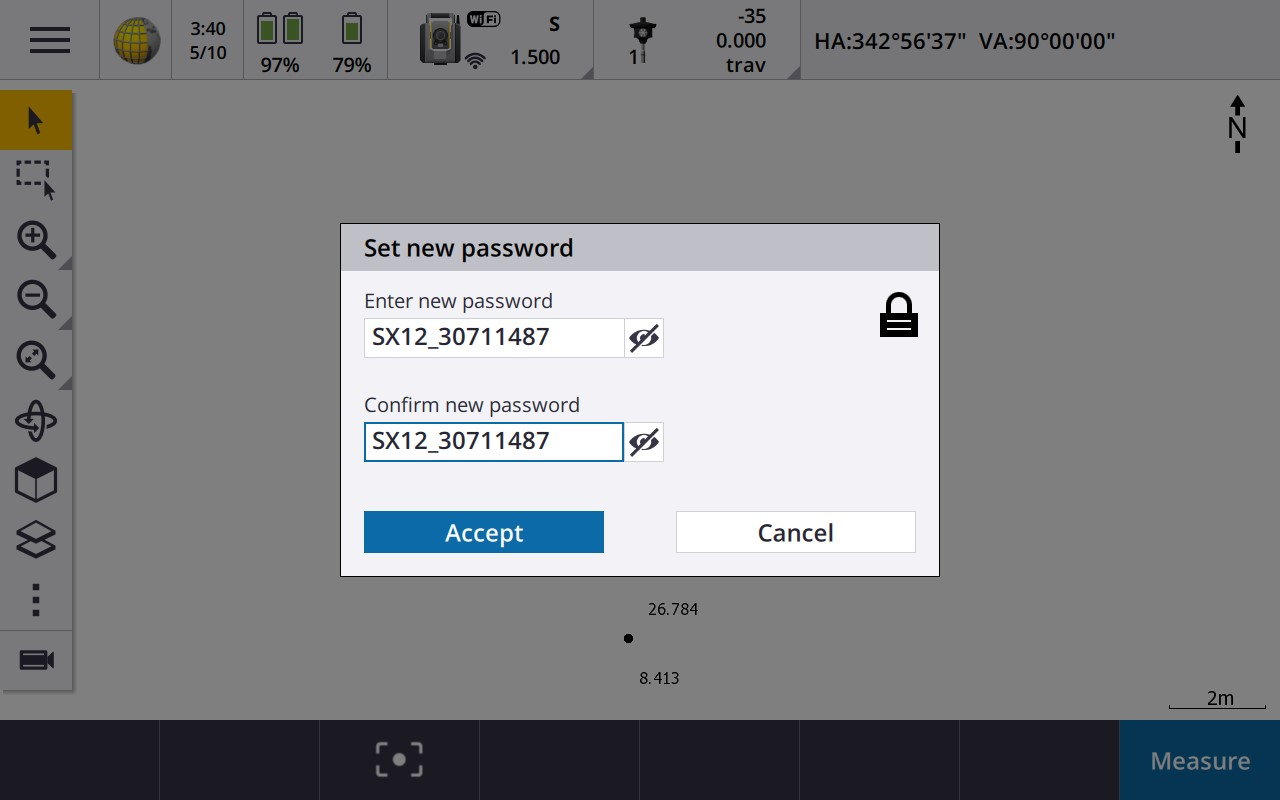 For units that have already had passwords set the following screen should pop up,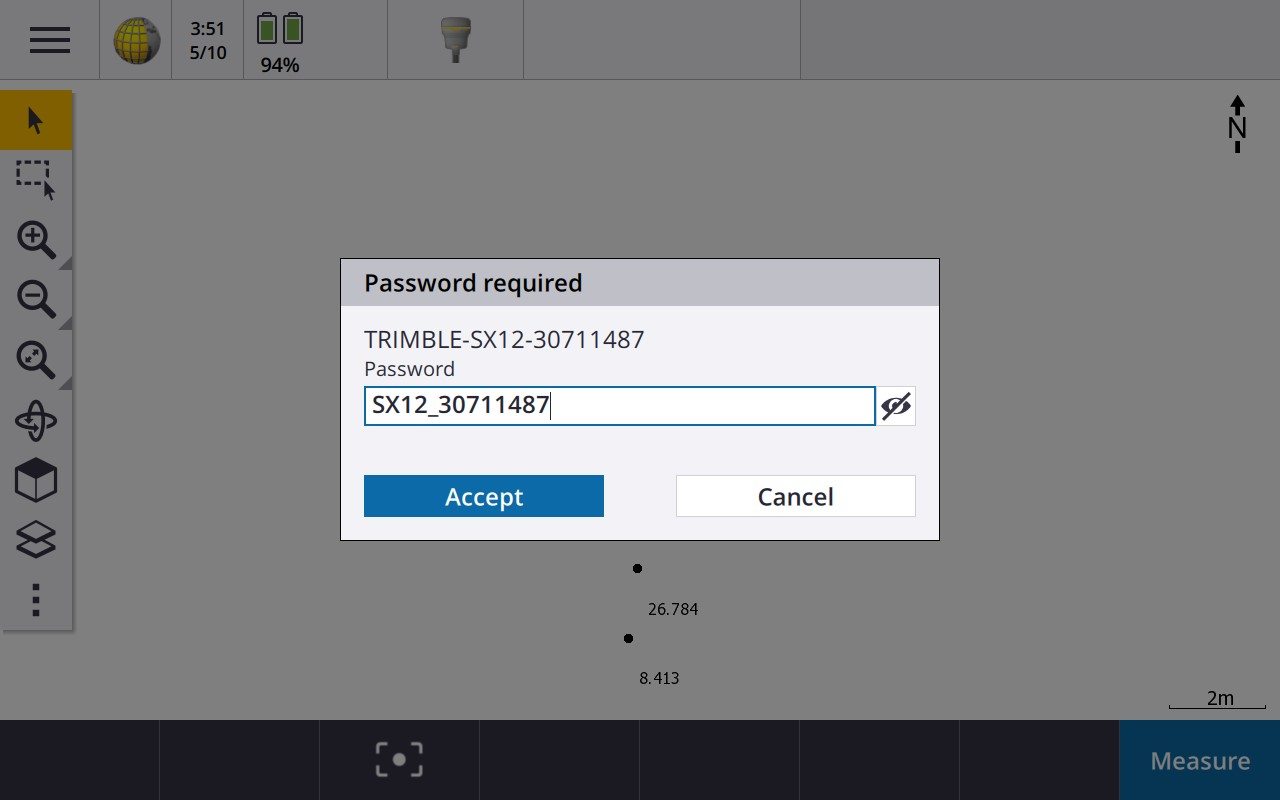 After completion of work there is an option to 'Forget password' if needed,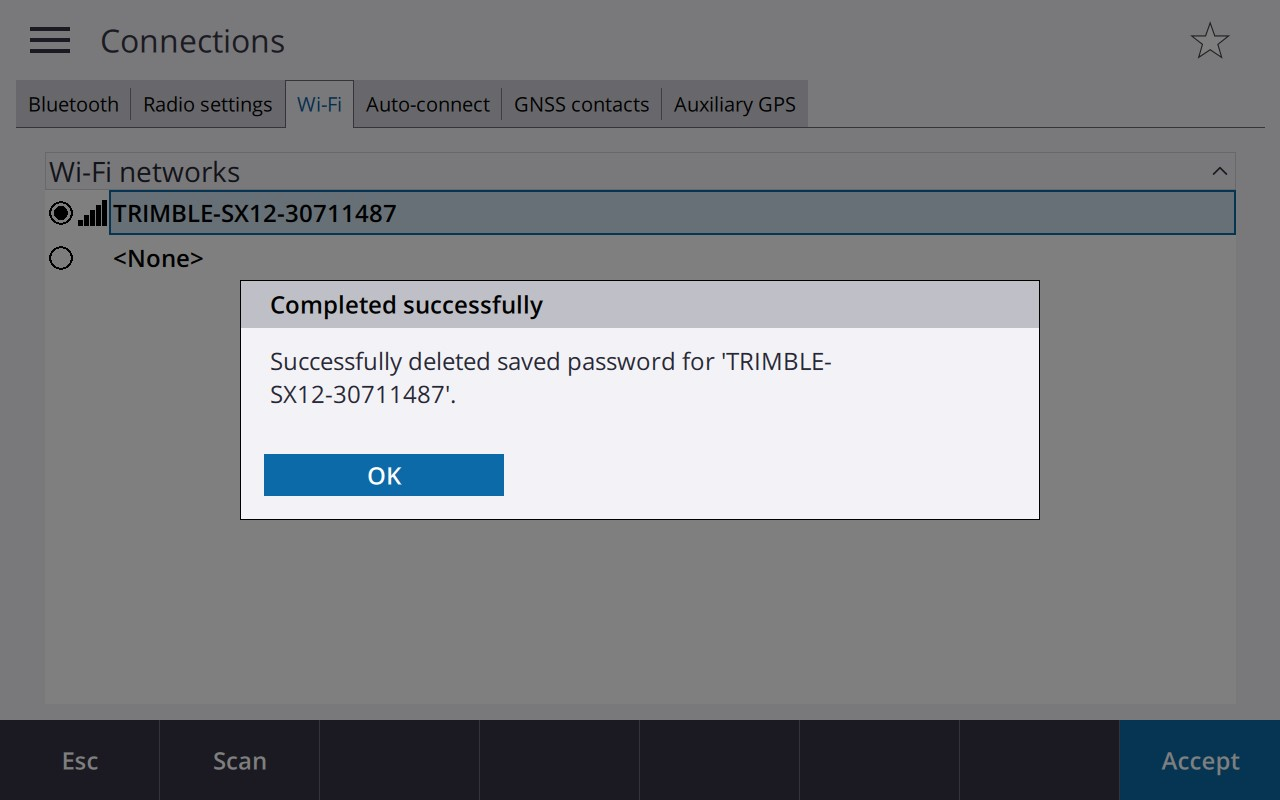 Otherwise there is also a choice to reset password when cabled in to the standard convention that is recommended via 'Instrument' -> 'Instrument settings'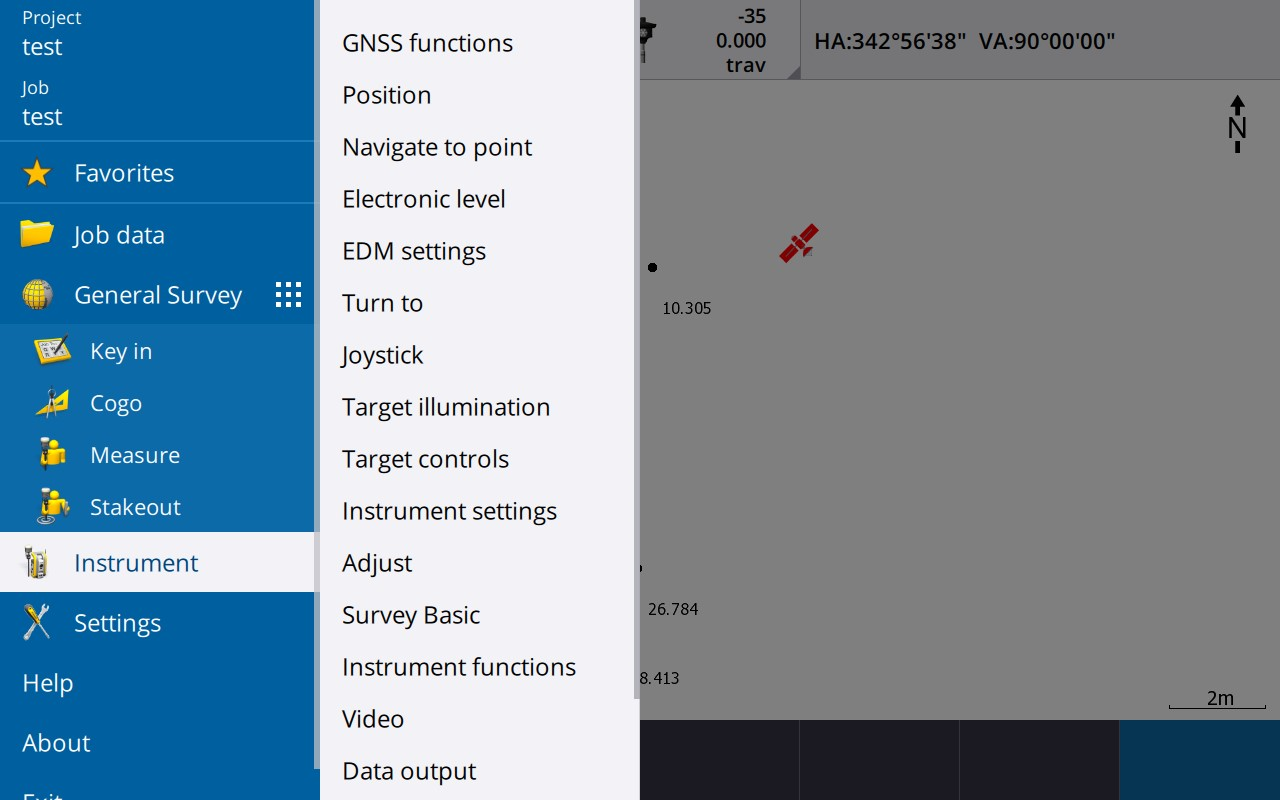 The 'Password' tab will allow change of password.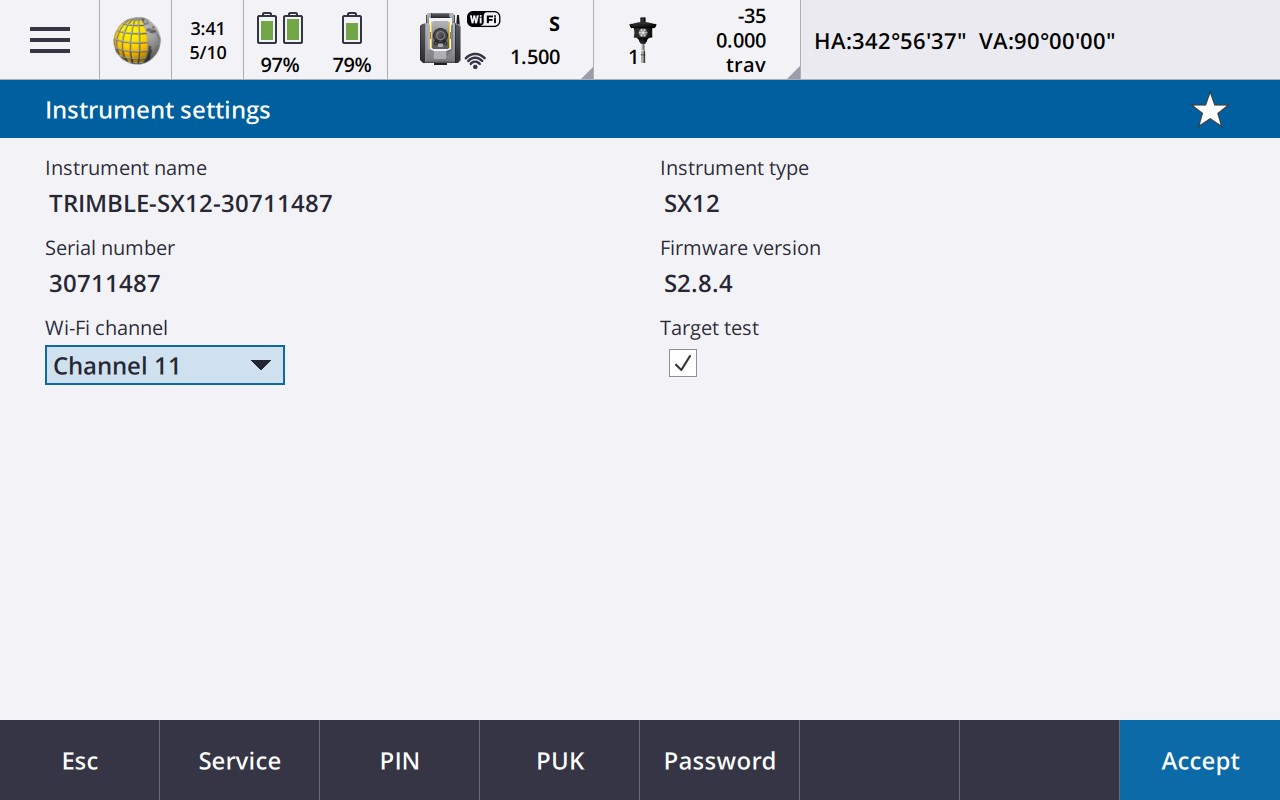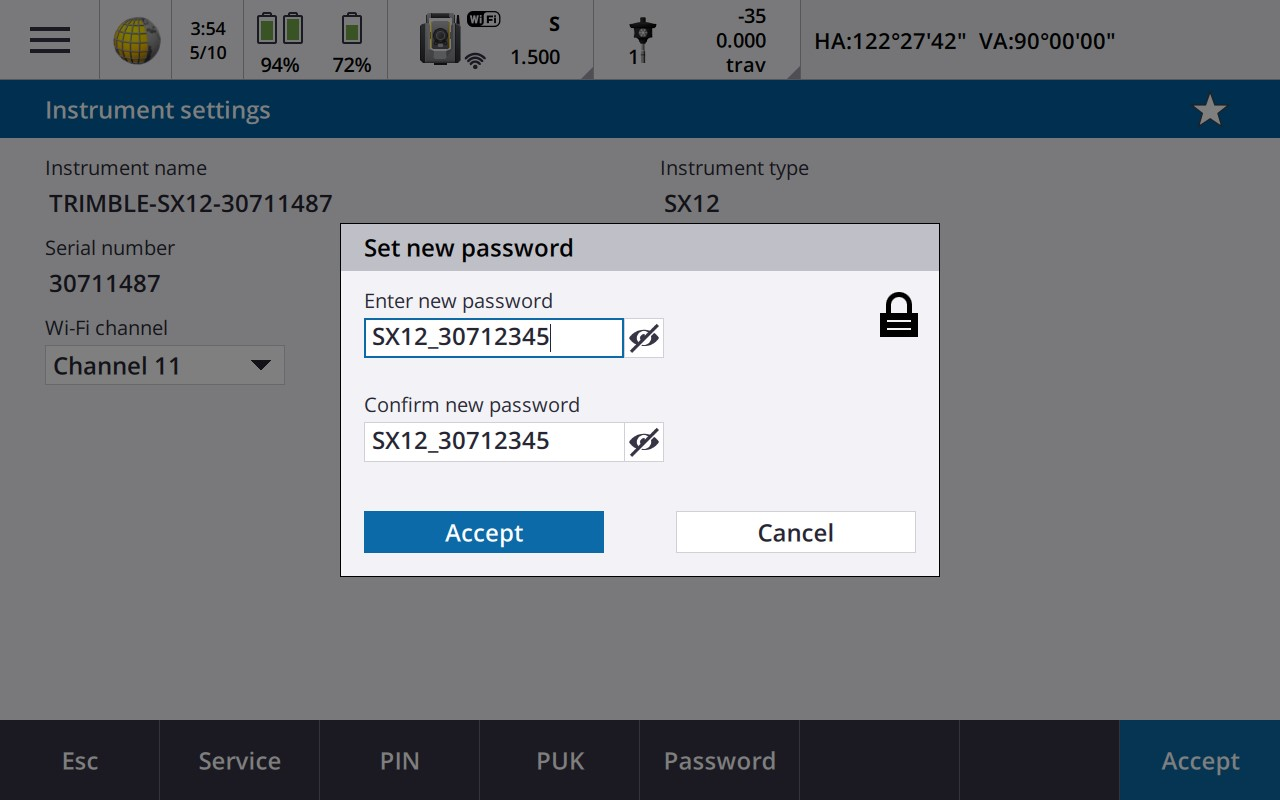 Another helpful tool is to toggle between WiFi channels 1, 6 and11 if needed when WiFi range is poor in the above Instrument settings page.
If Trimble Access version 2022.11 or earlier is used with an SX12 that had a password set previously then connection cannot be made. Firmware on the SX12 will need to be downgraded to enable connection.
When trying to connect to the SX12 please ensure that the unit is in WiFi mode and not Long Range Radio (LRR) mode. WiFi mode blinks faster than LRR – see below image. To toggle between the two press and hold power button while unit is ON for less than two seconds and high frequency flashing will indicate modes changing over.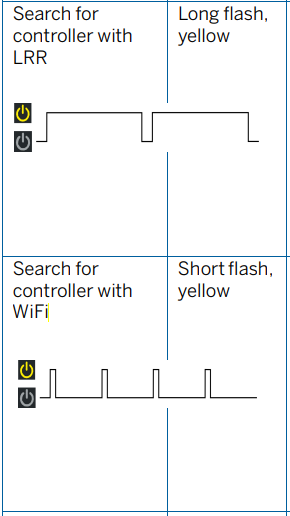 MORE INFORMATION
For additional information or assistance, contact 1800 800 874 or email support@upgsolutions.com