To configure the conventional survey style
Tap and select

Settings

>

Survey styles

.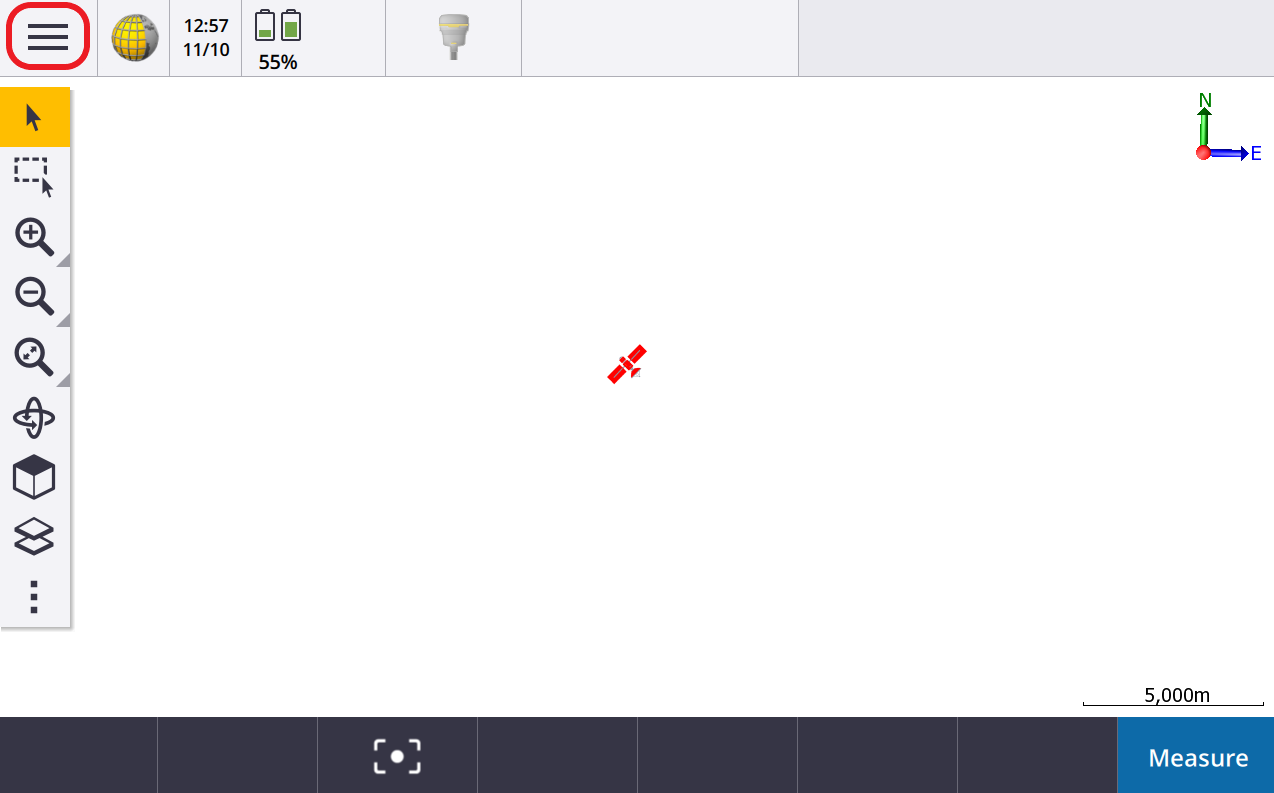 Do one of the following:

Tap

<Style name>

and then tap

Edit

.
Tap

New

. Enter a name for the style, select Conventional as the Style type and then tap

Accept

.
Instrument will need to be changed.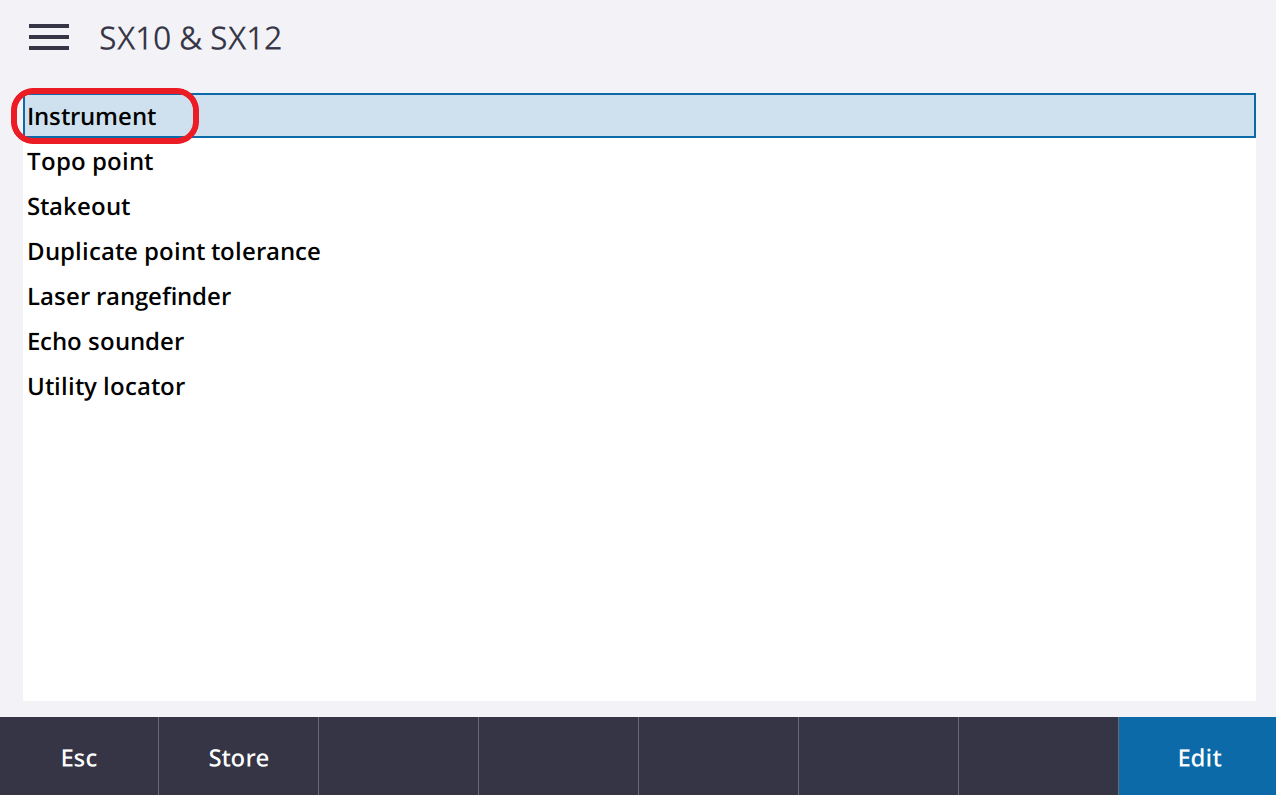 Select SX10/SX12 under Model tab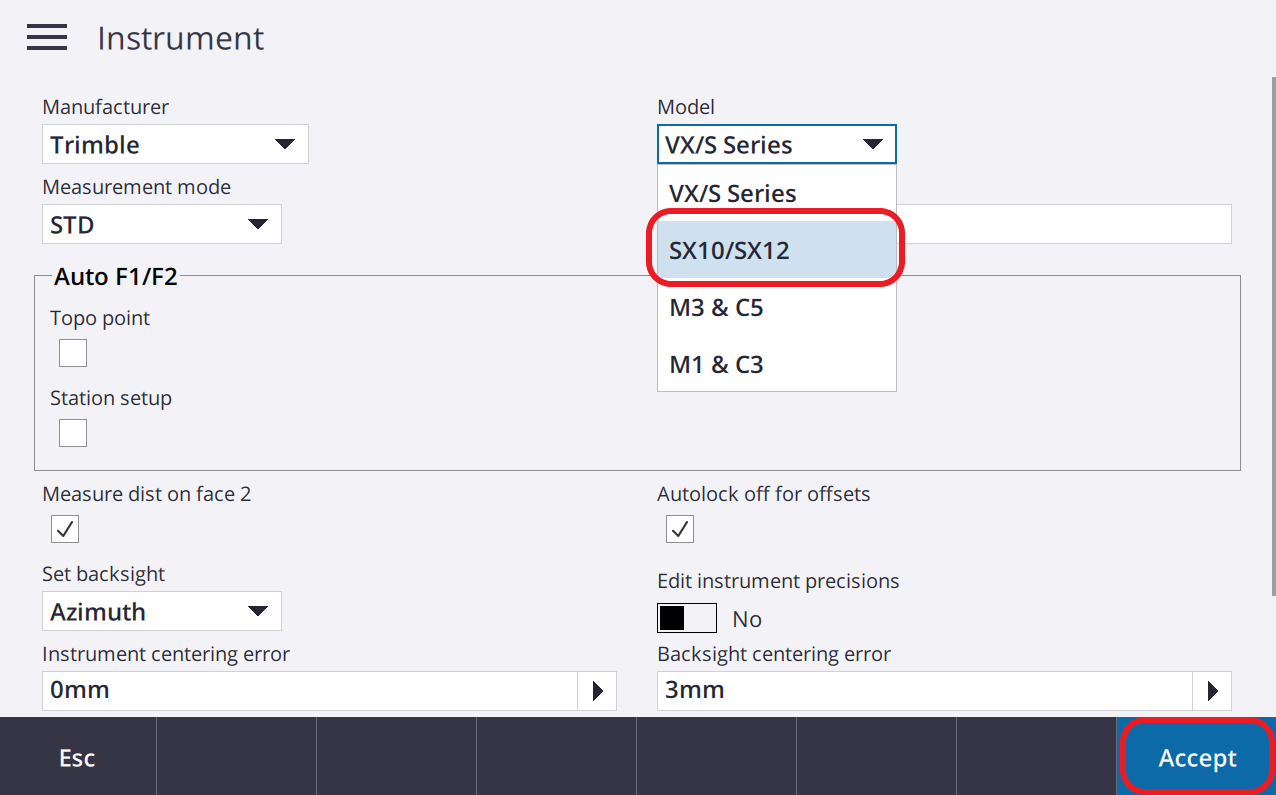 Select each of the options in turn, and set them to suit your equipment and survey preferences.

Tap

Store

.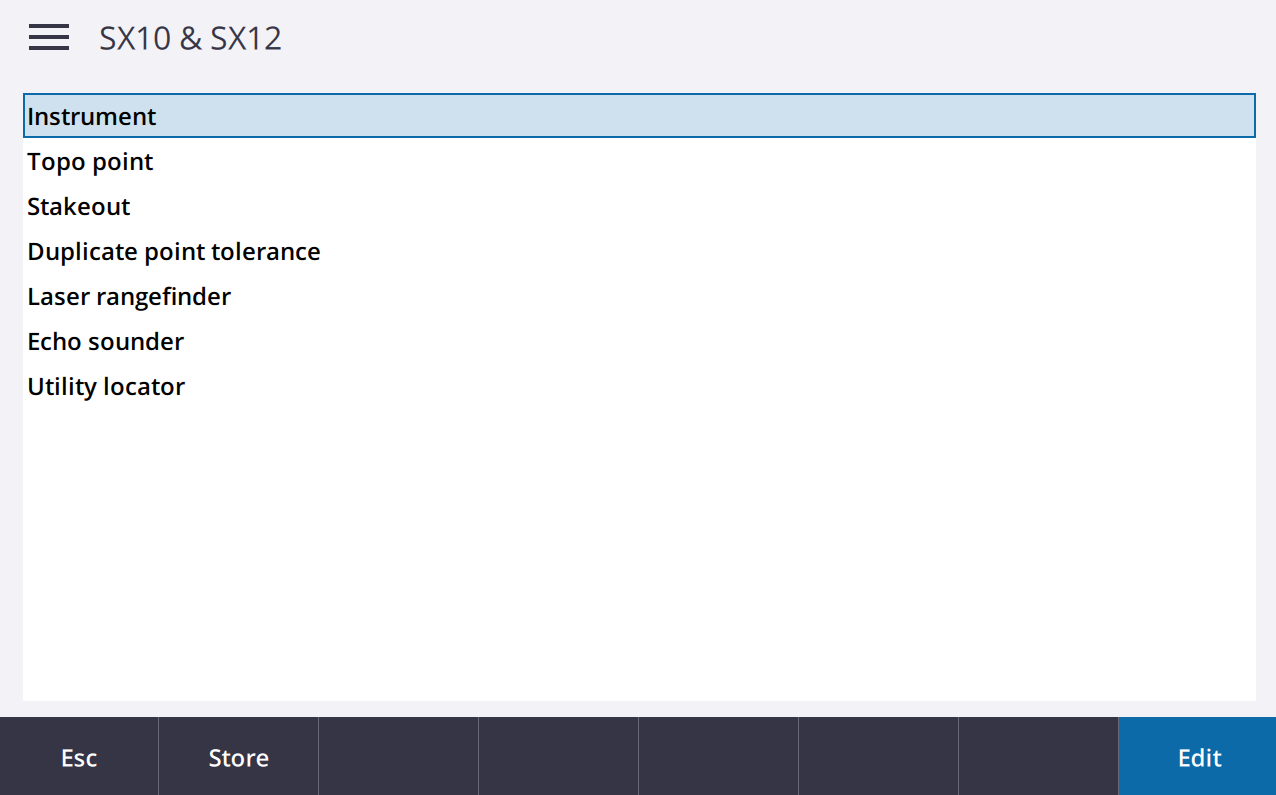 MORE INFORMATION
For additional information or assistance, contact 1800 800 874 or email support@upgsolutions.com